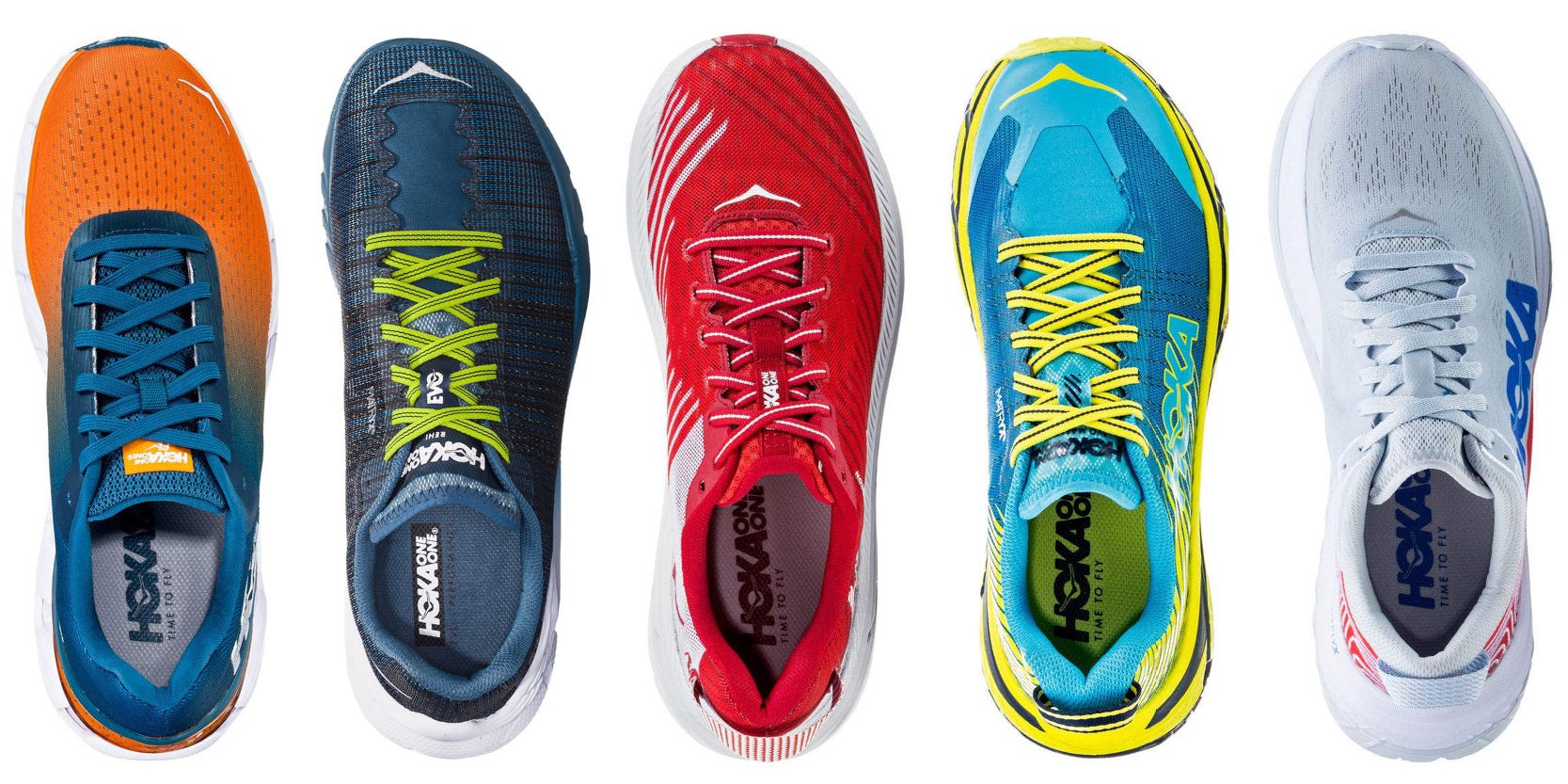 Even though EVERYONE (namely Andy) loves to make fun of me for these shoes, Hoka's are my number one, absolute favorite running shoe.
I've been wearing these shoes since I got my first pair last December for a gift. I was hesitant because the first time I tested a pair (around Summer 2013), they were super chunky, rocky and felt like a whole-lotta shoe (this was around the time that minimalist shoes were still pretty popular). Fast forward to 2014 and more styles had been produced for a variety of different uses.
From marathon training to marathoning for M2B, what started out as a long-run shoe for me quickly transitioned into my all-the-time shoe.
When I heard they were discontinuing the Huaka style (the "lower profile" Hoka– a mix between a trail and road shoe), I got a little bummed. That is, until I found several pairs in different colors available on Running Warehouse (so of course I had to stock up). Eventually I'll have to transition to another style (probably either the Clifton or the Speed Goat), but until then I've got a couple pairs of Huaka's to last me a couple more trainin cycles…