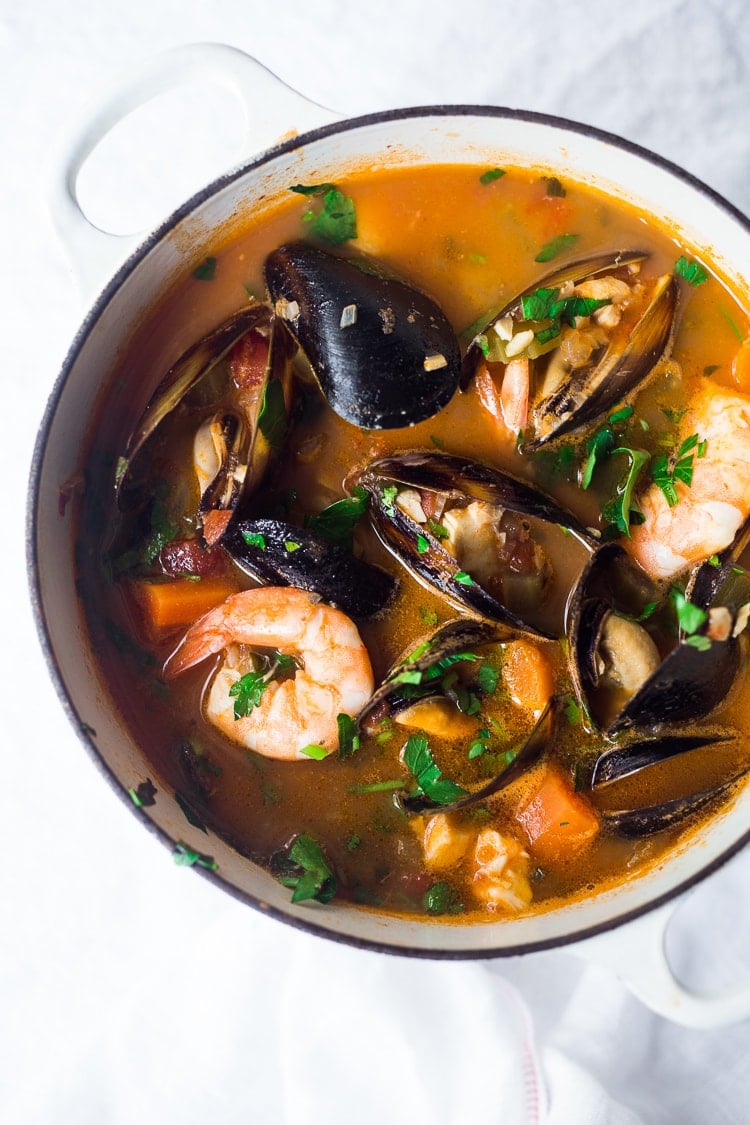 I know it's the 2nd of December, but let's finish up the "Three Things: November." For my last thing, I wanted to "cook something new," specifically, cioppino. Originally, I thought this would be something that would take all day; that's why I set my sights on Thanksgiving (side note: it didn't take more than maybe an hour and a half). As a result of this decision, my Thanksgiving was the most unconventional thus far. No turkey. No stuffing. No sweet potatoes. No pumpkin pie. However, it did produce the best leftovers known to mankind…or maybe just me, since I am the cioppino fiend. Everything was amazing, and for once I didn't feel stuffed to the brim, or sleep-induced by tryptophan.
Cioppino
by Giada De Laurentiis, slightly modified
INGREDIENTS:
3 tablespoons olive oil
1 large fennel bulb, thinly sliced
1 onion, chopped
3 large shallots, chopped
2 teaspoons salt
4 large garlic cloves, finely chopped
3/4 teaspoon dried crushed red pepper flakes, plus more to taste
1/4 cup tomato paste
1 (28-ounce) can diced tomatoes in juice
1 1/2 cups dry white wine
5 cups fish stock
1 bay leaf
1 pound mussels, scrubbed, debearded
1 pound uncooked large shrimp, peeled and deveined
1 pound scallops
1 1/2 pounds assorted firm-fleshed fish fillets, such as sole, cut into 2-inch chunks
DIRECTIONS:
Heat the oil in a very large pot over medium heat. Add the fennel, onion, shallots, and salt and saute until the onion is translucent, about 10 minutes.
Add the garlic and 3/4 teaspoon of red pepper flakes, and saute 2 minutes. Stir in the tomato paste.
Add tomatoes with their juices, wine, fish stock and bay leaf. Cover and bring to a simmer.
Reduce the heat to medium-low. Cover and simmer until the flavors blend, about 30 minutes.
Add the mussels to the cooking liquid. Cover and cook until the mussels begin to open, about 5 minutes.
Add the shrimp, scallops and fish. Simmer gently until the fish, scallops and shrimp are just cooked through, and the mussels are completely open, stirring gently, about 5 minutes longer (discard any mussels that do not open).
Season the soup, to taste, with more salt and red pepper flakes.
Ladle the soup into bowls and serve.
The other 2 recipes I made were from Bakerita. They both looked beautifully delicious on her website, and when it came down to it, they were both extremely easy to complete.