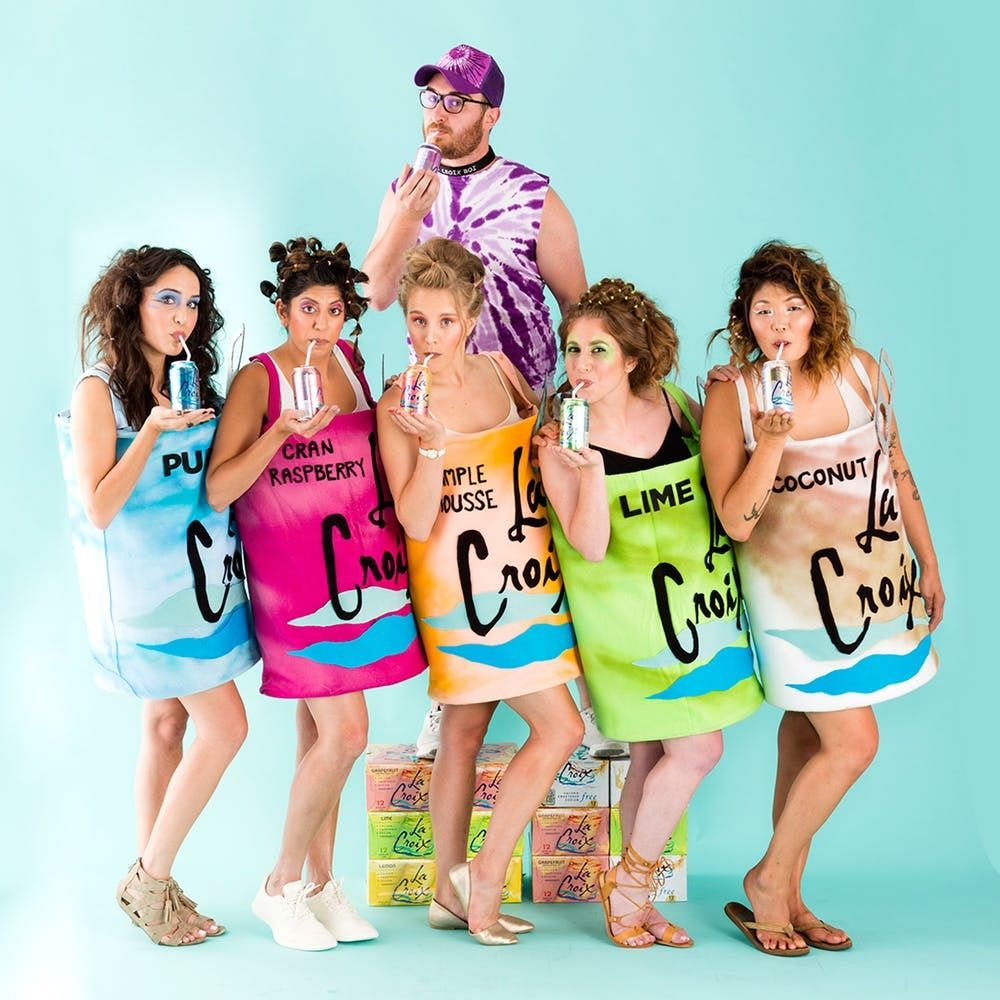 This past weekend London and I had planned for the ultimate La Croix costume flavor throw down — Coconut vs. Pamplemousse. Unfortunately, London ended up being too sickly to go out, so I ended up just being a single La Croix.
I love a good creative, inexpensive costume. We probably spent around ~$20 total for this costume. And I feel like we caught this right on the cusp of the La Croix trend.
What you need:
For the shirt:
Oversized Tshirt — H&M had some great men's long tee's that were perfect for this! I bought taupe and London got a dusty rose color
Metallic acrylic paints
Cheap paint brushes and/or sponge applicator
Iron-on transfer sheets (we used these— came with 5 sheets for dark material– and they worked great!)
Printer and iron (duh)
For the headband:
Silver headband — the metal material of this one (also from H&M) matched
Can tab
Hot glue gun
Directions:
Start by painting the back of the t-shirt first. We followed the same design as the front of the La Croix cans, sans the logo. Let dry overnight.
Print the La Croix logo onto transfer paper. I took the logo and separated it into "La" and "Croix" since the cans have a stacked logo but the La Croix logo is horizontal. "La" and "Croix" each received their own transfer sheet (4 sheets total for 2 costumes).
I also found a font that's similar to the can flavor font (Comfortaa). I typed out the flavor names and picked up the dark blue color of the La Croix logo. We shared a transfer sheet for "coconut" and "pamplemousse."
Cut the designs on the transfer sheet, leaving some white around. The transfer sheets we used do not require you to mirror the image when you print this. Keep this in mind if you use this brand because I almost messed up our costumes!
Follow the iron-on transfer instructions.
Painting around the iron-on, follow the La Croix can design. Let dry overnight.
For the headband, apply a dot of hot glue to the thicker part of the can tab. Press off-centered onto the headband.