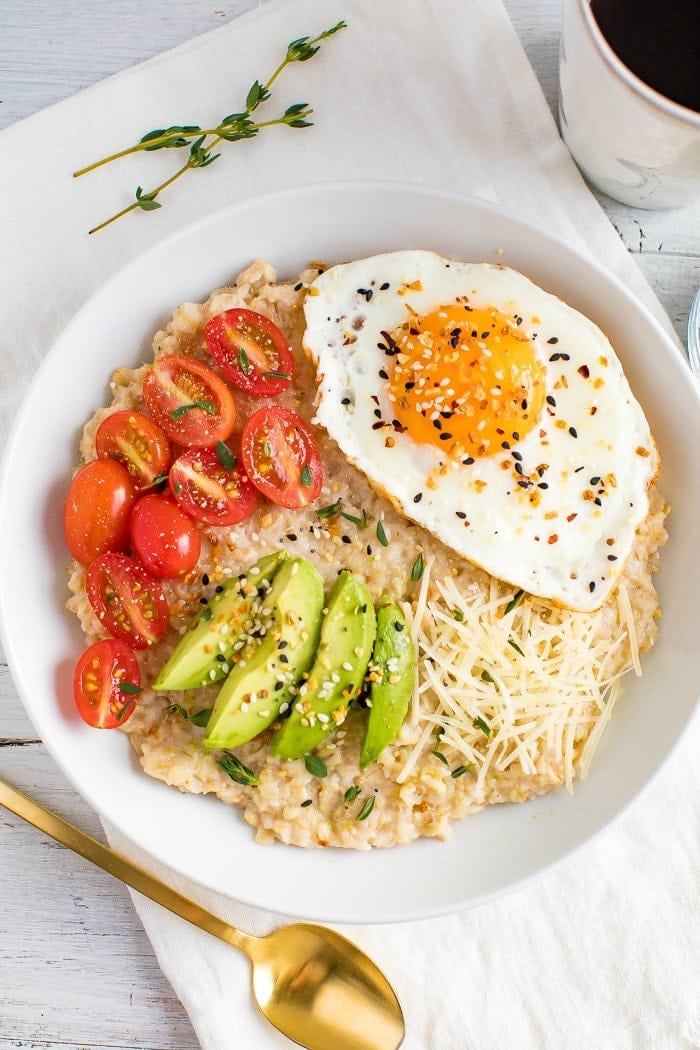 Before we left on our Jtree trip, I made a menu that tried to roll over ingredients from dinner to breakfast to condense our load and pantry. No room for excess/full bottles of condiments and booze!
We made this for the ULTIMATE pre-hike, hearty, loungy Sunday camping brunch. Basically…we killed the camp food game! Honestly, if I had a restaurant I would serve this to you. So give it a shot, camping or at home, and let me know what you think!
Savory Breakfast Oats
Serves 2
INGREDIENTS:
1/2 cup rolled oats
1 1/2 cup water
2 Italian sausages (pre-cooked)
1 container sliced baby bella mushrooms
1 avocado
1/4 cup feta cheese
2 eggs
DIRECTIONS:
Boil water and add oats. Cook until water is absorbed.
Separately, simmer the mushrooms until cooked.
Heat the sausages until internally warm. Cut into slices.
Cube avocado and crumble feta.
When you're almost ready to serve, cook eggs. We tried to make these a little runny, but they kind of steamed all the way through.
Evenly divide between two plates and layer oatmeal, mushrooms, sausages, avocado, cheese and egg.